Services
---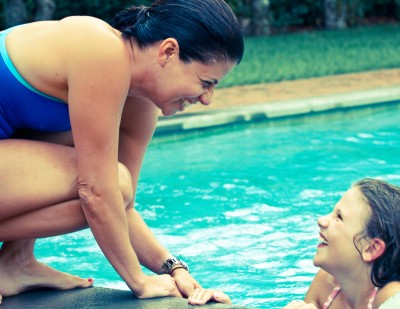 Jodi specializes in tutoring, swim instruction/coaching, and cultural outings. Sessions can be scheduled 1 to 5 times a week in the New York City area, as well as the Hamptons. For more information about any of these services or to schedule services, please contact her at jodi@jodi212.com.
For swimming and tutoring, fees are due upon arrival; cancellations must be made 48 hours in advance. For cultural outings, payment is due upon arrival; 2/3 of the fee is due in the event of a cancellation.
Swim Instruction & Coaching
After a few lessons, my daughter was so comfortable and confident thanks to Jodi and is now swimming/diving/doing backstroke by herself. Now she truly loves to swim and can't get enough of it!

- Jenny L., New York City
With over 20 years as a swim instructor & coach, Jodi brings her experience to lessons ranging from beginning swimming to stroke technique and stroke clinics. Students range in age from babies to adults.
Swimming lessons may be arranged ranging from 1/2 – 2 hour lessons.
Tutoring
Jodi has extensive experience teaching handwriting and reading. She has certification from with Handwriting Without Tears and is trained in the Orton Gillingham approach to teaching children how to read. Jodi is also experienced in working with atypically developing children through adults.
Tutoring sessions may be arranged in 1 – 2 hour lessons.
Cultural Excursions & Outings
Living in Manhattan, we took for granted all the wonderful things that the city had to offer and it's amazing to have someone like Jodi teaching our kids.

- Jane Gerard, New York City
Offering a wide range of personalized itineraries, a day with Jodi can be a wonderful way to expose your child to museums, important monuments, and more–a wonderful way to add education into your child's summer vacation or school holiday. These all-day excursions include snack times, photos for Mom & Dad, and can even include tutoring.
Recent itineraries have included:
Cultural excursions & outings vary in length; typical itineraries range from 3 – 4 hours.
Outings are typically arranged for 3 to 4 children. Your child will need a backpack for his/her journal, a small water bottle, lunch, and any allergy medications (please alert Jodi of any allergies ahead of time). Please help your child apply sunscreen before the outing. 
© Copyright Jodi L. Roberts & jodi212 LLC